Posted by Ed Porter on
We're proud to welcome Portland instrumental doom metal duo Clan of Dyad to Deporter Records! The band features guitar from Ken Carlson (Sylvia, ex-Ocean) and drums from Eric Rancourt (ex-Eastern Spell, ex-Ghosthunter). The music can only be described as crushingly heavy. The EP will be available on all digital platforms and CD on April 20th. Listen to the opening track and pre-order it on bandcamp: Full Track Listing1. Rings (8:07)2. WWWED/Circe (11:21)3. Blood, I Trap (5:26)4. Breathless (8:07)They will celebrate the release at a show with Come To Grief at Genos in Portland on 4/20, immediately following the Sleep show at the...
Posted by Ed Porter on
It's the first update of the new year and there's lots going on, so let's get to it! Tomorrow night we'll be celebrating the anniversary of Johnny Cremains with a show at Genos Rock Club. It's been 10 years of melancholy for the band, as they continue to darken the Maine music scene with their beautiful sorrow. Check the event on Facebook. Doors @ 8:30, 21+, $8, Glacier & Quad open. Confusatron continue their comeback which started last year with a show on the 23rd with Cadaverette and Greylock at Geno's. Check the event on Facebook. Doors @ 8:30, 21+,...
Posted by Ed Porter on
In case you haven't noticed, the website has been updated. It's now much easier to navigate and, hopefully, find the music you've been craving to hear. In addition to changing how it looks, we've adjusted prices across the board. Check out the Specials section for the deepest discounts, a lot of items reduced to just $1.95 each! We've even adjusted our shipping charges and the prices on bandcamp for digital music. Doug is always the busy musician, playing multiple shows a month. Make sure to see him in February. He'll be performing at these places with these acts: 2/12/16 -...
Posted by Ed Porter on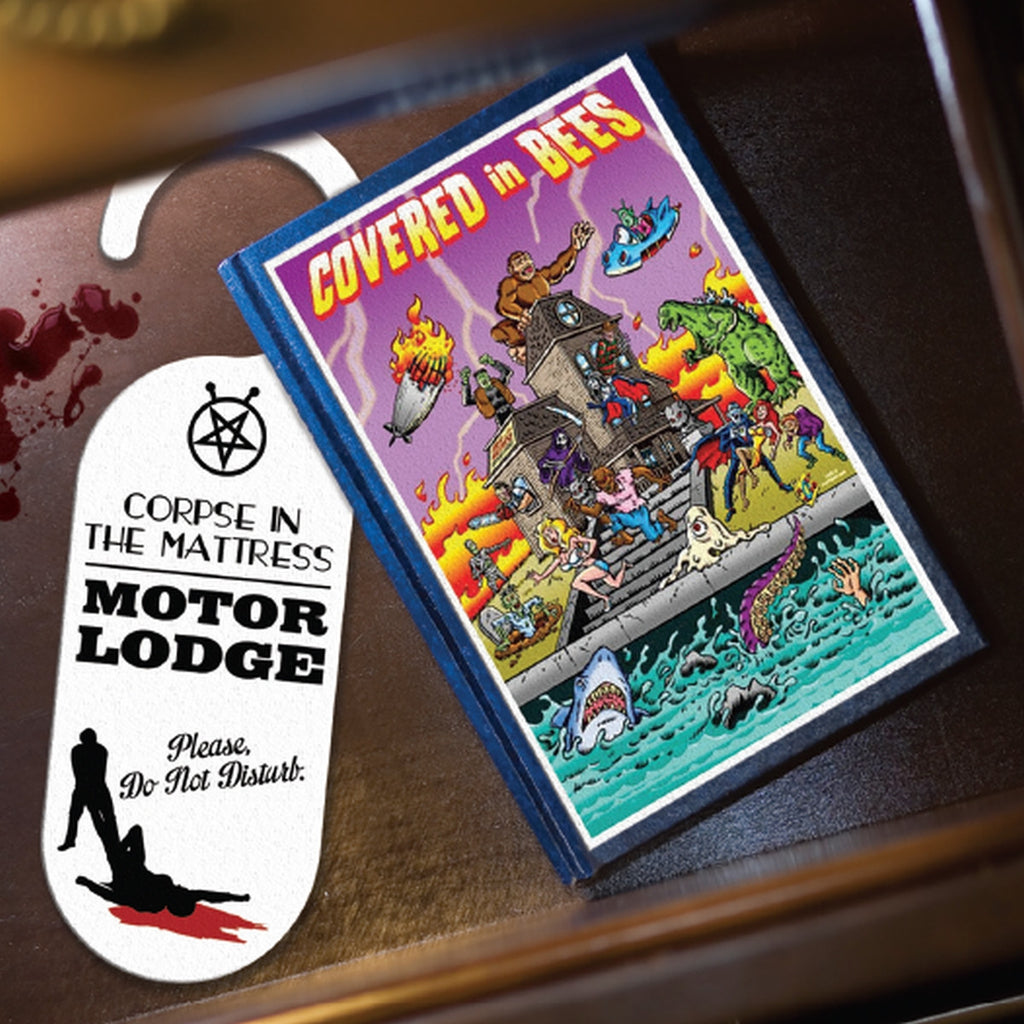 The long-awaited, 5-year-in-the-making, concept album from Covered In Bees will be released on November 28, 2015. It will be a 2 CD set with a radio-play and the soundtrack. We'll be playing a show at Geno's in Portland on November 28 to celebrate. Here's the cover art and track listing for those interested: Disc 1 - The Soundtrack: 1. Pterodactyl Sex Face Blues 2. Scared To Death Of The Living Dead 3. Corpse In The Mattress Motor Lodge 4. Necro Comic Con 5. A Brother's Beevenge 6. Five Hair Breakfast 7. Forget What You Heard (Death Is Not Awesome) 8....
Posted by Ed Porter on
Guitarist/Vocalist and Deporter Records main guy Doug Porter, known for his work in Covered In Bees, Johnny Cremains, Ghosts of Johnson City, Sunrunner, and Confusatron has joined anti-genre act SeepeopleS! For those not in the know, the band is led by founding member and chief songwriter/producer Will Bradford and are celebrating their 15th anniversary this year. Doug will be joining them on the first leg of their tour, which is in support of the recently released double album, Dead Soul Sessions. 10/1 - Hodi's Halfnote - Fort Collins, CO 10/2 - Quixote's - Denver, CO 10/3 - Quixote's - Denver, CO 10/4 -...
---