Posted by Ed Porter on
"Little Black Train" is Act II of Johnny Cremain's Tragic At Best album and it's available everywhere now! Click on any of the links below to listen and watch the video for the title track below Spotify: https://open.spotify.com/album/1Codpe1OZDZ0PB7RFQdTM9?si=LFv-1laFTOusxc5nclTUAw&utm_source=copy-link YouTube: https://youtube.com/playlist?list=OLAK5uy_m6xU82dumrmy07cEOnCHRdNV12VlxGOLA Bandcamp:https://johnnycremains.bandcamp.com/album/little-black-train Apple Music:https://music.apple.com/us/album/little-black-train-ep/1618893697
Posted by Ed Porter on
Posted by Ed Porter on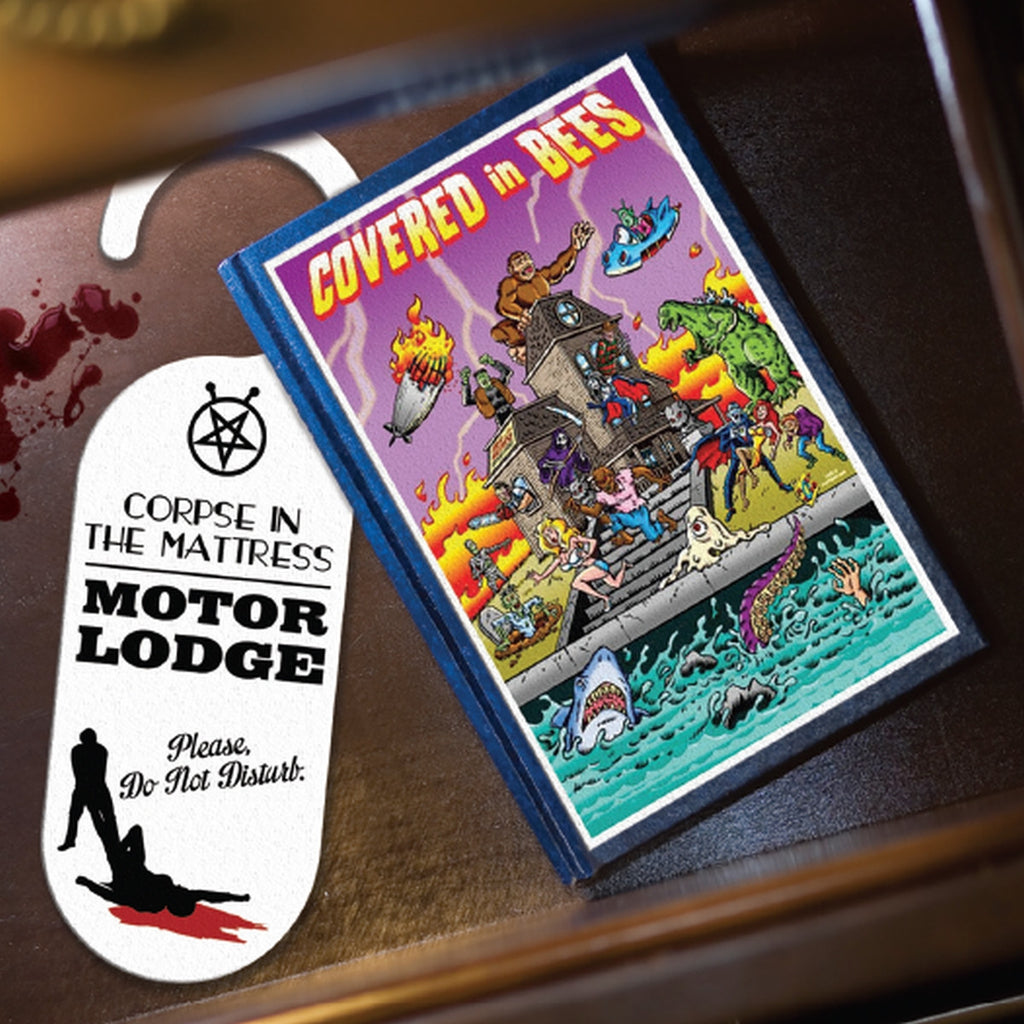 The long-awaited, 5-year-in-the-making, concept album from Covered In Bees will be released on November 28, 2015. It will be a 2 CD set with a radio-play and the soundtrack. We'll be playing a show at Geno's in Portland on November 28 to celebrate. Here's the cover art and track listing for those interested: Disc 1 - The Soundtrack: 1. Pterodactyl Sex Face Blues 2. Scared To Death Of The Living Dead 3. Corpse In The Mattress Motor Lodge 4. Necro Comic Con 5. A Brother's Beevenge 6. Five Hair Breakfast 7. Forget What You Heard (Death Is Not Awesome) 8....
Posted by Ed Porter on
One week ago, Covered In Bees got to play a great show at The Big Easy in Portland where we covered The Dead Milkmen's classic album "Beelzebubba" in its entirety. Our good friend Lenny was there to capture the whole thing for posterity. First, we got to play an original set: Then, we played Beelzebubba: Thank you to everyone that came out to see us! Your support is appreciated more than you can imagine. Special thanks to Lenny for making the long trip on a weeknight to film us and Brian from the Pubcrawlers for singing with us on a...